Fashion. Craft. Repair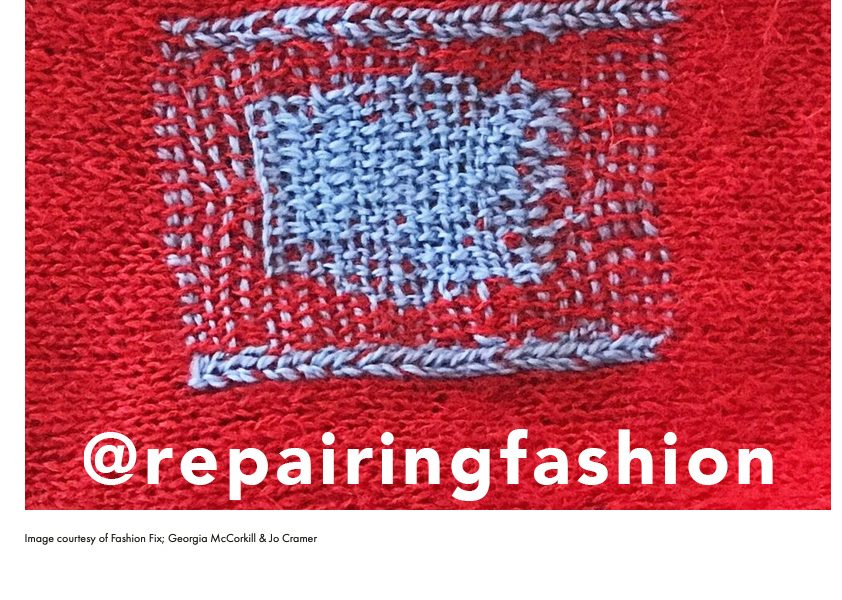 10 – 25 October 2020
Fashion. Craft. Repair. explores the intersection of contemporary craft and fashion practice through the lens of garment repair. Repair is one method of extending the life and use of garments, a factor that is critical to achieving environmentally sustainable outcomes within fashion. It is being undertaken in various ways: by fashion brands as a form of product stewardship; by community organisations as an act of protest against overconsumption; and by seamstresses, tailors, crafters, artists and activists.  Visible mending involving decorative hand-repairs using knit and stitch techniques is one type of garment repair that is being widely explored as a form of contemporary craft. What is less explored is repair as fashion practice. Within fashion, the worn, the torn and the distressed can exemplify a fashionable look, presenting an interesting creative and philosophical tension with the ethos of mending. Through a series of finely crafted garment repairs, this project examines elements particular to fashion design, most notably the relationship between (worn) garments and the body but also the role of imagery in communicating and proposing garment repair as both fashion and craft practice. The project is presented as a curated Instagram feed. Fashion. Craft. Repair. is part of a larger body of research in sustainable fashion design, focused on increasing garment wear and longevity through creative design approaches on both garment and systems levels. The work is created and presented by Georgia McCorkill and Jo Cramer, both designer–makers exploring fashion design and sustainability through practice-based research at RMIT University, School of Fashion and Textiles.
Follow the exhibition: @repairingfashion
This event is part of Craft Contemporary – a new festival of contemporary making. A Craft Victoria initiative.
10 – 25 October 2020