Cowl Skirt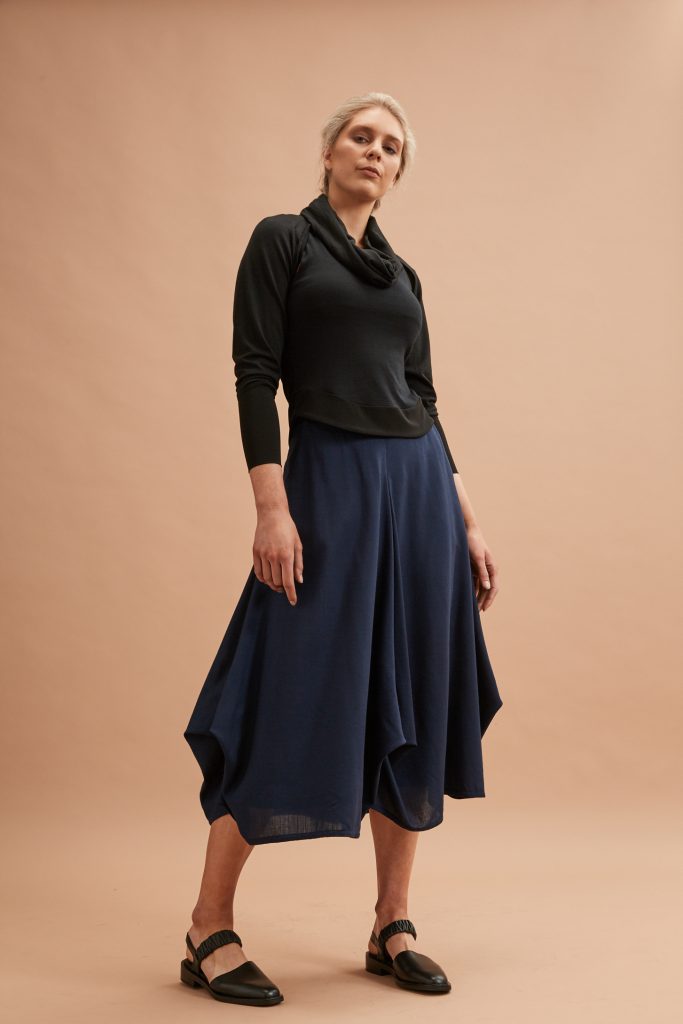 Adjustable fit
The  Cowl Skirt explores how sustainability in contemporary garment design might be achieved in part through the re-appropriation of past practices: the design of the skirt transposes to contemporary womenswear, construction methods typical of traditional men's tailoring.  In place of a zip fastening, the skirt has a button waist closure, enabling easy adjustments in size. The deep back seam allowance provides further scope for alteration.  In consideration of variations in body shape, it is an easy fitting style and is durably constructed from woven woollen cloth.
The fit around the waist of a skirt is critical to the garment's suitability to long-term wear, that it can accommodate fluctuations in waist circumference over time. Therefore, the mechanism of the waist closure was the main consideration in the development of this style.
Durable fastenings
In place of a zip, The Cowl Skirt uses a combination of buttons and sew-on press studs to secure the waistline. This mechanism adapts the placket found in garments before the invention of the zip. Placket openings join lapped edges of the garment with buttons, press studs, hooks and eyes or a combination of these. The waist girth on The Cowl Skirt can be altered by moving the buttons and press studs. For this reason, sew-on press studs are used in place of machine applied studs which pierce the fabric on application and cannot be removed. Duplicating the opening on either side of the skirt front provides for greater adjustment using this method, which is easily undertaken using hand sewing equipment.
Small adjustments to the fit of the waist of the skirt can be made by moving the buttons and press studs (snaps) on the side front of the skirt.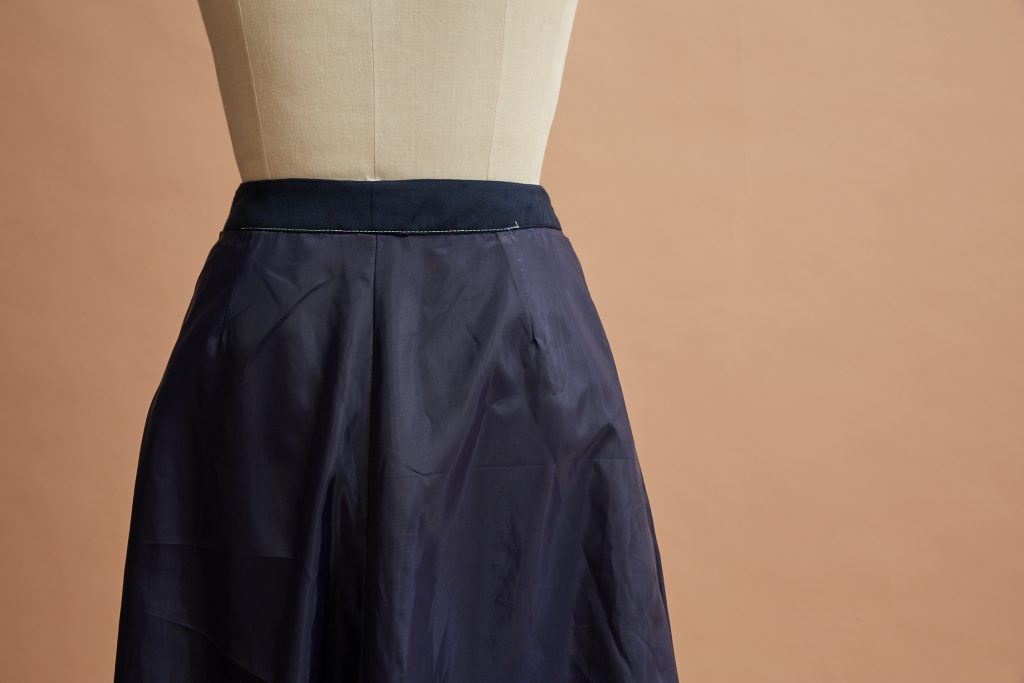 Additional provision for alteration is provided by the deep centre back seam allowance which can be adjusted by unpicking the interior yoke seam line, clearly identified by the contrasting white thread used to stitch the seam.
There are some helpful YouTube videos here for making clothing alterations.